Naida caves, Diu are located outside the city wall of the Diu Fort, Caves feature a big network of tunnels with square hewn steps, which is yet to be fully explored, which was constructed by the Portuguese. You can reach Naida caves in Diu through Delwada which is the nearest railway station. The place is also well connected by road.
It is believed that the Portuguese during their reign hacked building materials for constructing the fortress of Diu from these caves. Caves are formed as a result of different geological processes. The locals say that the Portuguese soldiers hid from the Indian Army inside the caves during operation Vijay in 1961.
Naida caves in Diu are within a short distance from the Diu town. Diu's greatest glory is the huge fort, a sight that justifies the long trip here. The northern side of the island, facing Gujarat, is tidal marshland and saltpans while the southern coast alternates between limestone cliffs, rocky covers and sandy beaches. Diu's Naida caves have a natural opening in the ground extending beyond the zone of light. Caves vary in shapes and sizes. Speleology is the scientific study of caves. The science incorporates the study of geology, archaeology and biology and thus ranks in special interest for earth scientists of the U.S Geological Survey.
Naida Caves, Diu have been reckoned among one of the magnificent natural attractions since prehistoric times. Productive evidence of early man's interest has been discovered in caves dotted throughout the world.
Contact Details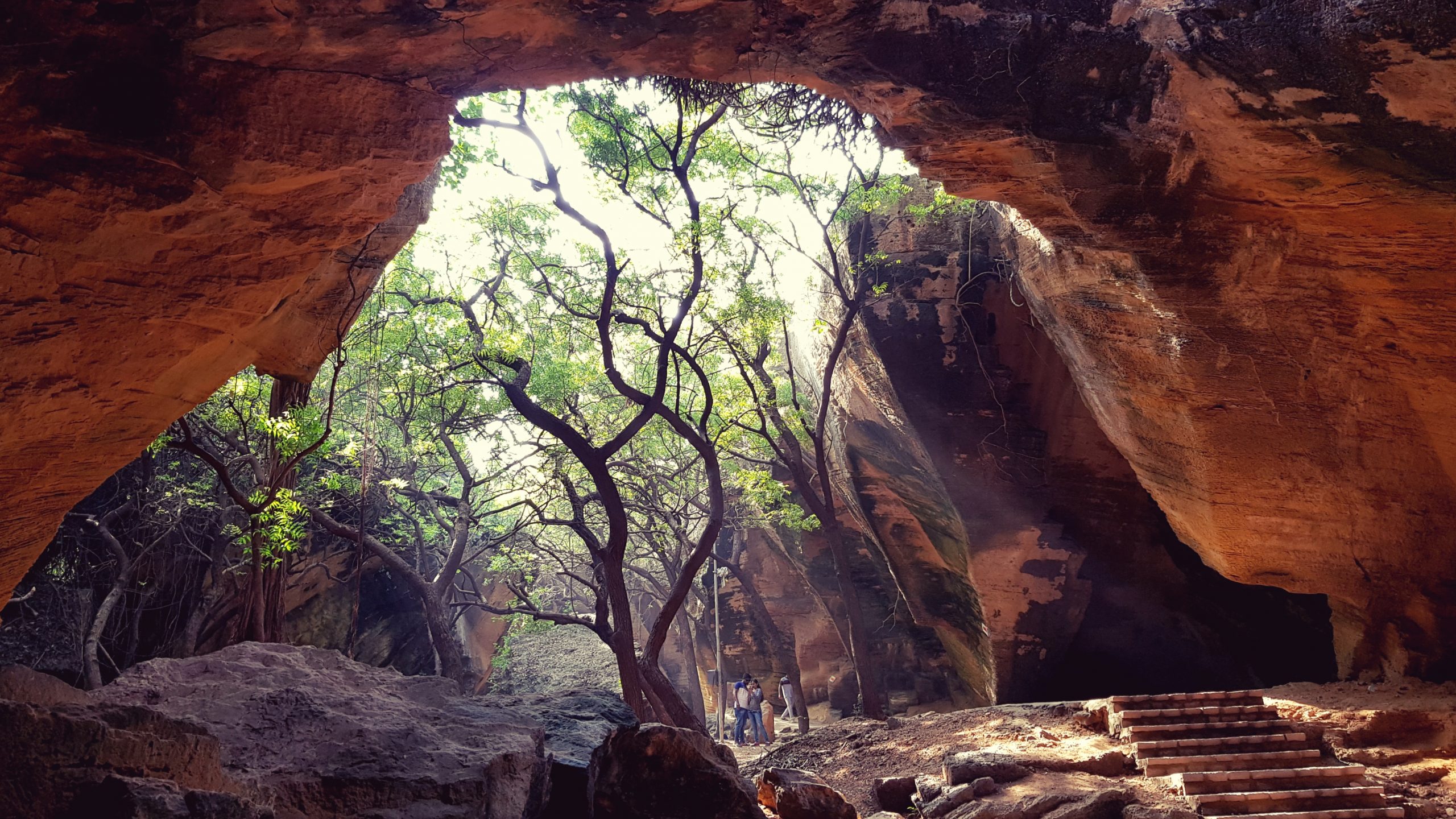 How to Reach
By Air
Diu has an airport at Nagoa which is connected by a flight from Mumbai to Diu and Ahmedabad to Diu 
By Train
The nearest railway junction is Veraval, which is 90 km from Diu. Major cities like Mumbai, Ahmedabad, Pune, Jabalpur (Madhya Pradesh), Dwarka and Thiruvananthapuram are directly connected to Veraval Railway Station. Moreover, a meter gauge at Delwada is just 8 km from Diu. Daily two trains connect Junagadh & Veraval to Delwada Railway Station.
By Road
Gujarat & Maharashtra are connected through many road links which connect to major National Highways of the country. Vadodara: 595 Kms, Daman: 768 Kms, Ahmedabad: 370 Kms and Mumbai: 950 Kms.State-run buses, as well as some private buses, serve Diu from Ahmedabad. The trip takes around 10 hours. Daily three sleeper-cum-seating buses run from Diu to Mumbai.