The House of Bocage – Moti Daman Fort (The Poet House)
The House of Bocage (The Poet House) is often overlooked by the visitors as not much has been publicized about it and due to lack of awareness. However, the minute history associated with it is interesting. It is named after a Portuguese Neo-classical poet Manuel Maria Barbosa Du Bocage (pen name: Elmani Sadino), who was deputed at Goa in 1786 as Guarda-Marinha in the Portuguese Navy. The motivation behind Bocage joining the Navy was the heroic traditions of the Portuguese empire in Asia as presented in Portugal. However, upon witnessing the reality of the Portuguese Empire in India, he penned down satirical sonnets directed to then-Governor and the Viceroy of Portuguese India. Consequently, he was advised to leave Goa. Following his exit from Goa, he joined the infantry company as a lieutenant in Daman during early 1789. His stay in Daman was brief as he absconded to Macau shortly after. You can spot the house on your left as you step in the Moti Daman Fort's entrance. The indoor area of the house is inaccessible as it has been locked by the authorities.
Contact Details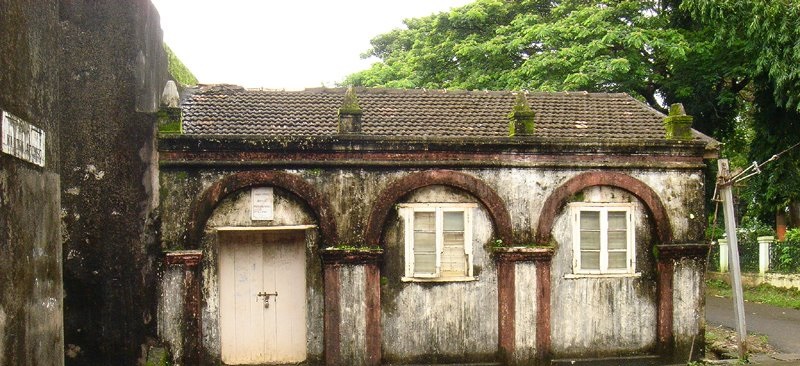 How to Reach
By Air
The nearest airports to Daman are Mumbai (170 km) and Surat (90 km). Flights are easily available for Mumbai from all the major airports of the country. Surat is connected by flight from Delhi. The nearest international airport is in Mumbai.
By Train
The nearest railhead for getting to Daman is at Vapi, located around 12 km away. It lies on the Mumbai-Ahmedabad route of the Western railway and is about 170 km from Mumbai and 90 km from Surat. Major Delhi-Mumbai and Mumbai-Ahmedabad bound trains halt at this station. People traveling to Daman by train can get down at Vapi and then reach Daman by local buses or taxis.
By Road
Daman is easily accessible by road, and is connected to some of the major cities nearby with a well-maintained system of roadways. Vapi, at a distance of 12 km, lies on the Mumbai – Ahmedabad National Highway No. 8 and is easily connected to Daman by road. The town is 170 km from Mumbai, 360 km from Ahmedabad, 768 km from Diu, 110 km from Surat and 300 km from Vadodara.