St Paul's Church in Diu is around the 400-year-old church. It was constructed in the year 1691. It is dedicated to our Lady of Immaculate Conception.
Description of St Paul's Church, Diu
Diu St Paul's Church is considered to be the only church in operation in Diu till date. This 400-year-old church shares close similarity with the Bom Jesus Church at Goa. Boasting a Gothic architectural style, this church is the biggest Portuguese Catholic church on the island. Its intriguing volutes and shell-like motifs are the sights to behold. This apart, you will also be mesmerized by seeing the lavish wood carving. In fact, glancing through this exquisite work you will realize why this is touted to be the most elaborate of all the Portuguese churches in India.
On a visit to St Paul's Church in Diu, you will be enthralled seeing the rich wood panelling which has earned this church a special place in church craftsmanship. Everything about this church is very magnificent the motifs formed of volutes and shell and Gothic features.
Contact Details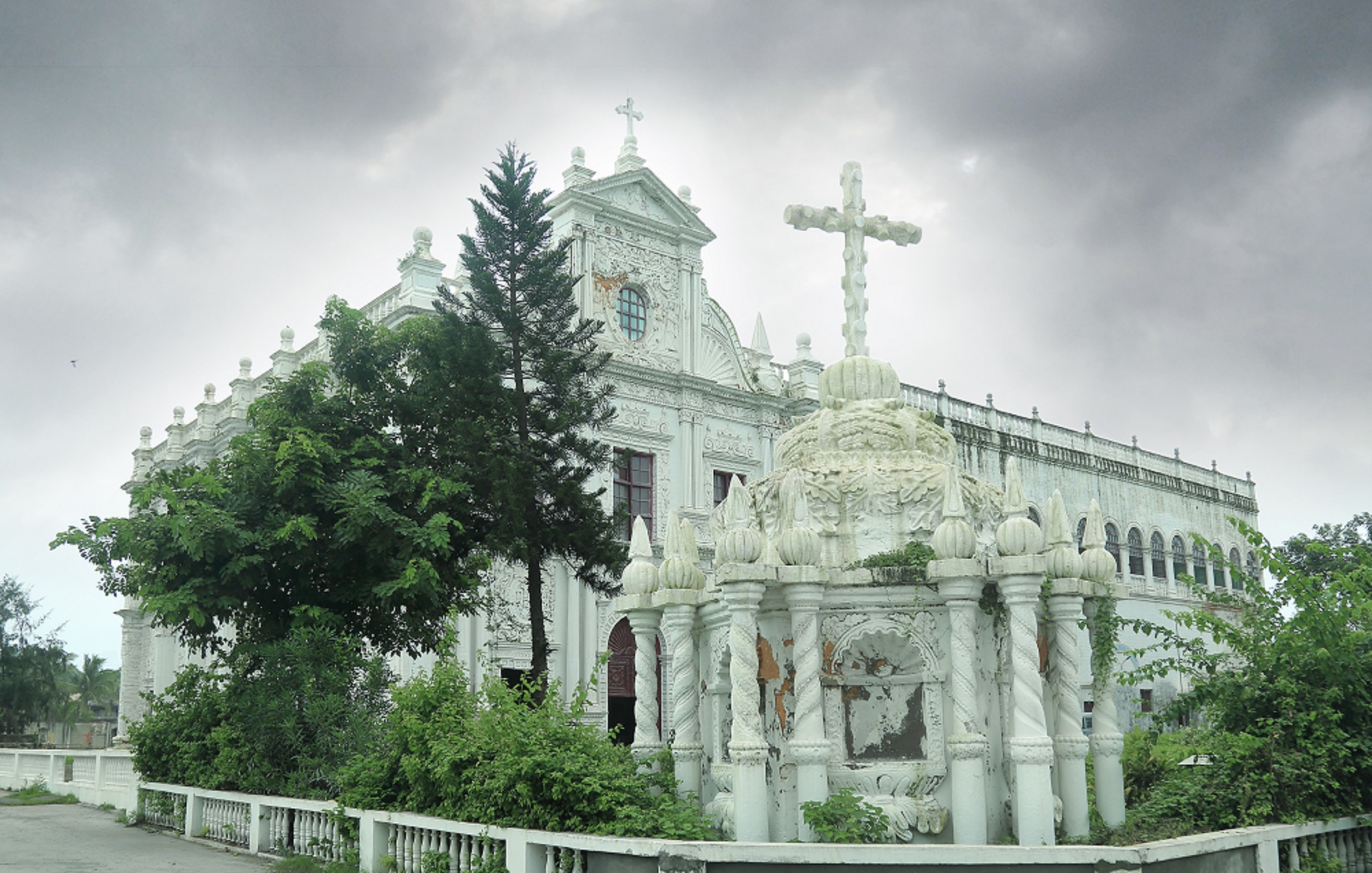 How to Reach
By Air
Diu has an airport at Nagoa which is connected by a flight from Mumbai to Diu and Ahmedabad to Diu 
By Train
The nearest railway junction is Veraval, which is 90 km from Diu. Major cities like Mumbai, Ahmedabad, Pune, Jabalpur (Madhya Pradesh), Dwarka and Thiruvananthapuram are directly connected to Veraval Railway Station. Moreover, a meter gauge at Delwada is just 8 km from Diu. Daily two trains connect Junagadh & Veraval to Delwada Railway Station.
By Road
Gujarat & Maharashtra are connected through many road links which connect to major National Highways of the country. Vadodara: 595 Kms, Daman: 768 Kms, Ahmedabad: 370 Kms and Mumbai: 950 Kms.State-run buses, as well as some private buses, serve Diu from Ahmedabad. The trip takes around 10 hours. Daily three sleeper-cum-seating buses run from Diu to Mumbai.