Ghoghla Beach is situated in the village of Ghoghla, which is around 15 km from the main town of Diu. This beach is a popular tourist spot that has necessary facilities like food and accommodation.
Considered to be one of the most beautiful beaches in Diu District, this beach has a tourist complex that provides all basic amenities. Parasailing and water scooters are the two most popular adventure activities at this beach.
One of the most attractive places in Diu is the Ghoghla beach. Located in the north of Diu town with not many people, it catches the attention of the tourists who prefer to stay aloof and not with the crowd. With standard restaurants around the place along with water sports, this beach stands complete. Lesser tourists are the reason for a much cleaner Ghoghla beach compared to the other beaches in the town.
The Ghoghla beach is located on the outskirts of the city and hence not many people know about it. However, it's an opportunity missed for them to discover a splendid new place cut away from the cacophony of the town. Clean and safe it's a great spot for those who want to enjoy privacy and at the same time indulge in some water sports like parasailing, surfing and banana boat. The beach is well maintained and the best choice for a family holiday but sadly it's the least explored place.  
Contact Details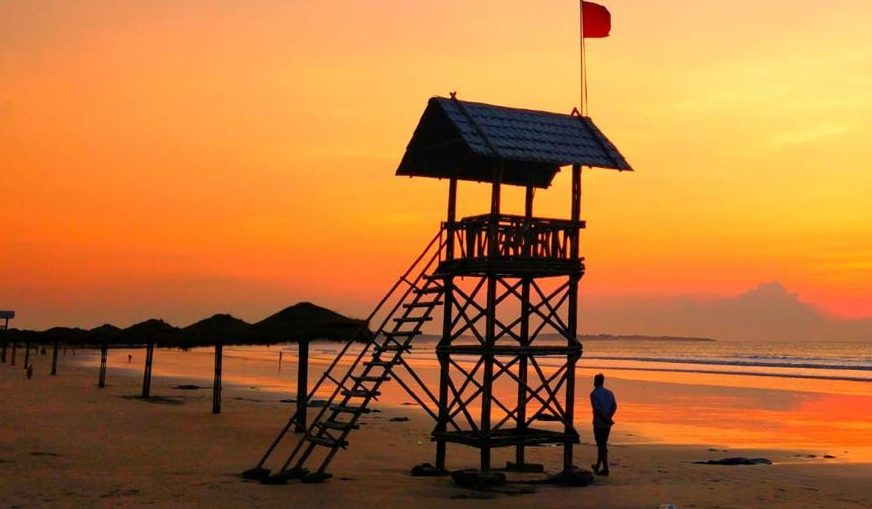 How to Reach
By Air
Diu has an airport at Nagoa which is connected by a flight from Mumbai to Diu and Ahmedabad to Diu 
By Train
The nearest railway junction is Veraval, which is 90 km from Diu. Major cities like Mumbai, Ahmedabad, Pune, Jabalpur (Madhya Pradesh), Dwarka and Thiruvananthapuram are directly connected to Veraval Railway Station. Moreover, a meter gauge at Delwada is just 8 km from Diu. Daily two trains connect Junagadh & Veraval to Delwada Railway Station.
By Road
Gujarat & Maharashtra are connected through many road links which connect to major National Highways of the country. Vadodara: 595 Kms, Daman: 768 Kms, Ahmedabad: 370 Kms and Mumbai: 950 Kms.State-run buses, as well as some private buses, serve Diu from Ahmedabad. The trip takes around 10 hours. Daily three sleeper-cum-seating buses run from Diu to Mumbai.