Located on River Daman Ganga banks, Swaminarayan Temple is a perfect example for architectural splendour. If you have a keen eye for architecture, just a photograph of the temple would trigger your interest to plan a trip to the site regardless of your faith. You will be amazed to find that not a piece of the structure is left without carvings. The spacious garden and the magnificent construction mesmerize visitors.
Contact Details
Address: Dadra & Nagar Haveli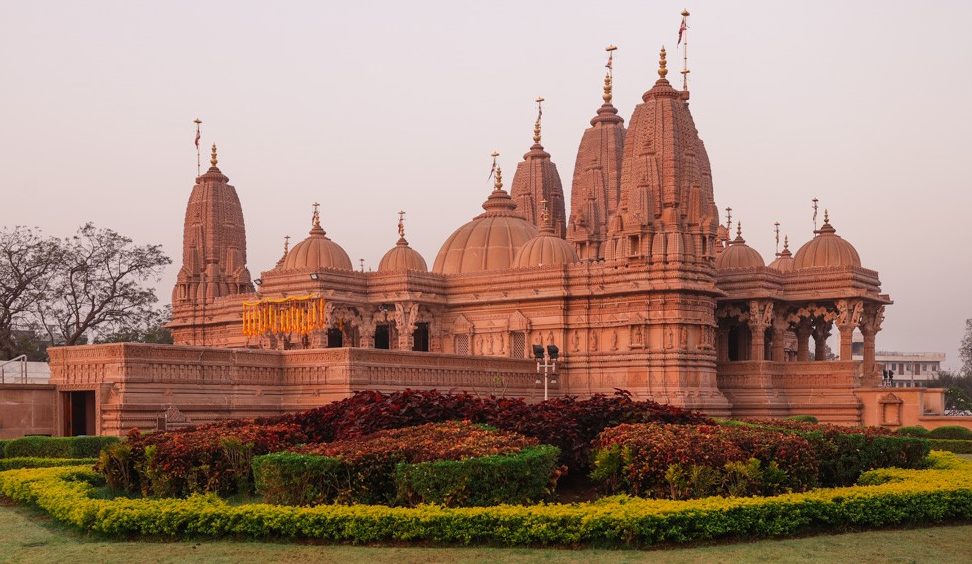 How to Reach
By Air
The nearest airport option is Surat and Mumbai.
By Train
The nearest Railway station is Vapi on Western Railway.
By Road
Dadra & Nagar Haveli is almost touching Mumbai – Baroda – Delhi National Highway No8 (Western Express Highway). Silvassa is about 14 Kms from Bhilad & 18 Kms from Vapi. Mumbai 180 Kms, Surat 140 km, Nasik 140 Kms and Daman 30 Kms.