Certificate of Appreciation for Commendable Performance in Implementation of Matru Vandana Yojana to UT of DNH 2018.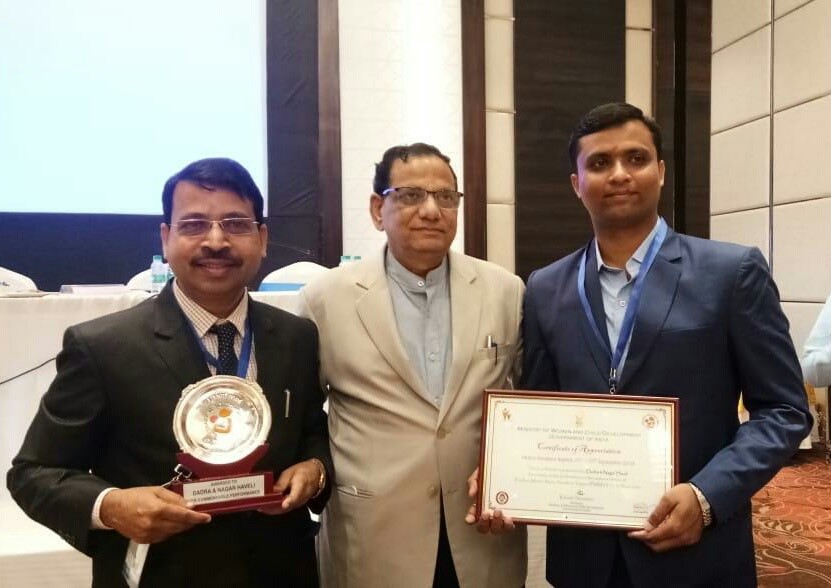 The Certificate of Appreciation was provided by the Ministry of Women & Child Development Government of India for exemplary performance in the Matru Vandana Sptah, 01-7th of September in the year 2018 for raising awareness and coverage of maximum beneficiary of PMMVY scheme.
UT Category: The UT of Dadra & Nagar Haveli was provided with the certificate of Appreciation under Matru Vandana Saptah.
Award Details
Name: Certificate of Appreciation, Matru Vandana Yojana to UT of DNH 2018
Year: 2018
Conferred On: 11/10/2018
Certificate: View(94 KB)