The construction of Moti Daman Fort commenced in A.D.1559 and concluded in A.D. 1581 when Daman was a Portuguese enclave. Exploring the fort is an opportunity to get a sneak peek in the history of Daman as you walk around it and scout through the comprising areas. Its walls encompass a large area of 30,000 square meters, which encloses the Administrator's Secretariat, the Government House, Cathedral of Bom Jesus, Dominican Monastery, Bocage House (also known as the poet house), the old lighthouse, the convent school, government quarters, and several government organizations such as the public health centre, the district library, three gardens, the district court, Daman Municipal Council, etc. Most of the fort's areas are accessible to the general public for visiting. To visit the old lighthouse and some other parts of the fort, the visitors can climb upon the fort walls using the stairs given at multiples points to take a walk around the 10 bastions.
Contact Details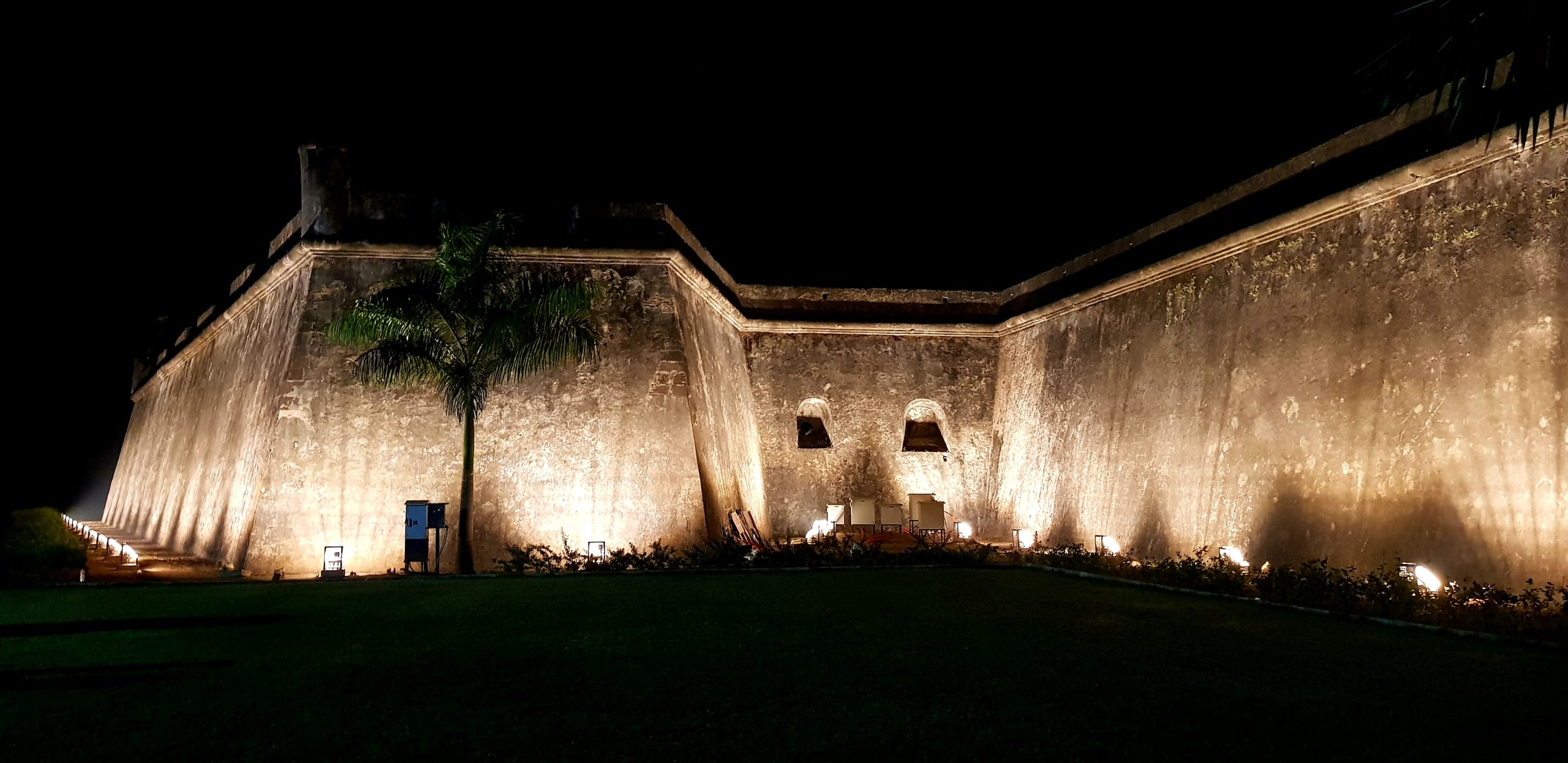 How to Reach
By Air
The nearest airports to Daman are Mumbai (170 km) and Surat (90 km). Flights are easily available for Mumbai from all the major airports of the country. Surat is connected by flight from Delhi. The nearest international airport is in Mumbai.
By Train
The nearest railhead for getting to Daman is at Vapi, located around 12 km away. It lies on the Mumbai-Ahmedabad route of the Western railway and is about 170 km from Mumbai and 90 km from Surat. Major Delhi-Mumbai and Mumbai-Ahmedabad bound trains halt at this station. People travelling to Daman by train can get down at Vapi and then reach Daman by local buses or taxis.
By Road
Daman is easily accessible by road, and is connected to some of the major cities nearby with a well-maintained system of roadways. Vapi, at a distance of 12 km, lies on the Mumbai – Ahmedabad National Highway No. 8 and is easily connected to Daman by road. The town is 170 km from Mumbai, 360 km from Ahmedabad, 768 km from Diu, 110 km from Surat and 300 km from Vadodara.