Church of Bom Jesus, Moti Daman
Established in 1559 and consecrated in 1603, Cathedral of Bom Jesus is a masterful specimen of the brilliant engineering artistry of the Portuguese. The intricately carved gateways, ornate interiors and artistic wooden altars of this shrine have withstood the test of time. The richly carved entrance to the south, with the elevated façade and lofty ceiling, is embellished with the aesthetically carved statues of six saints. Echoing the ethos of traditional Roman art and architecture, the church dedicated to Bom Jesus draws both, tourists and pilgrims, in large numbers.
Contact Details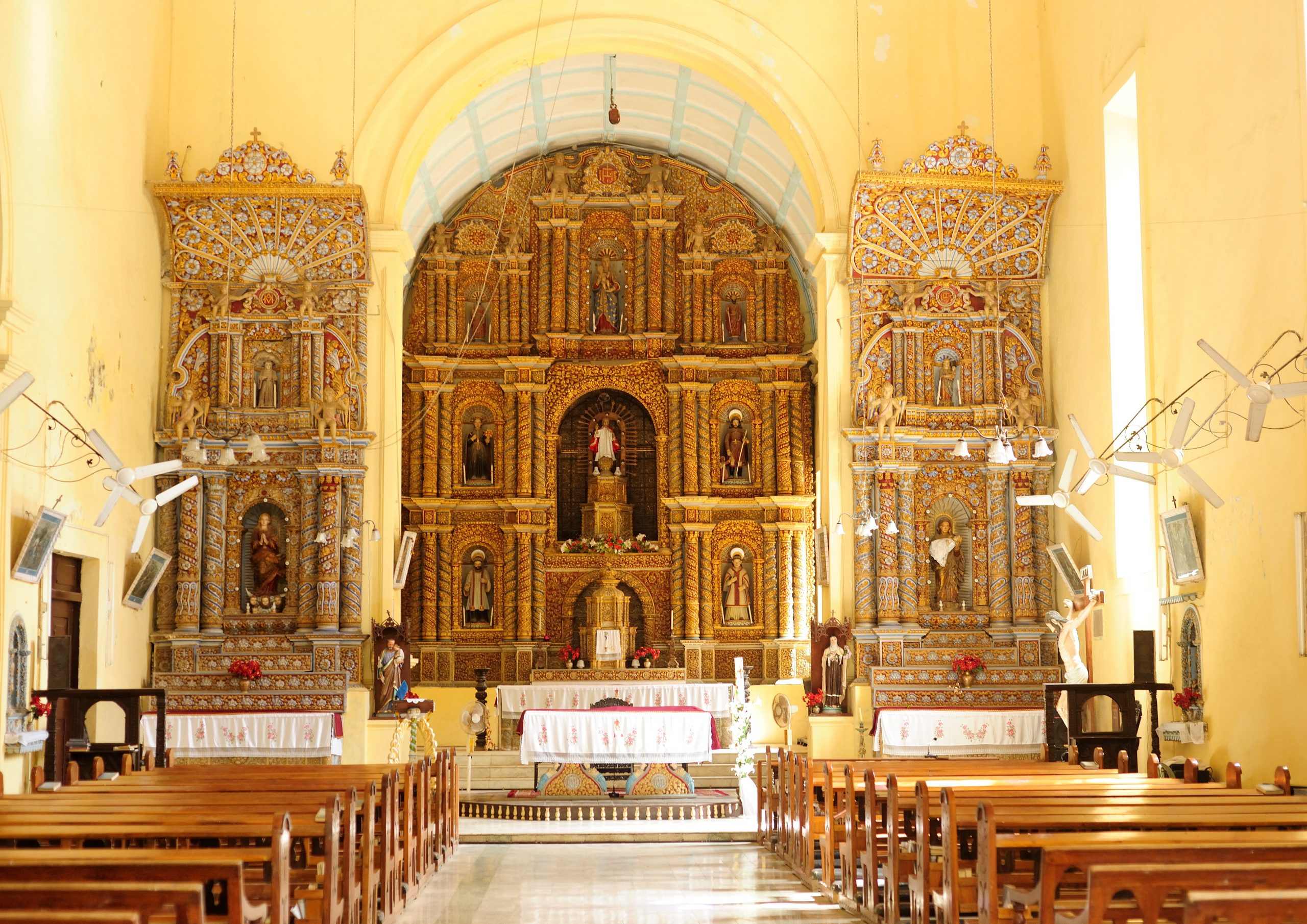 How to Reach
By Air
The nearest airports to Daman are Mumbai (170 km) and Surat (90 km). Flights are easily available for Mumbai from all the major airports of the country. Surat is connected by flight from Delhi. The nearest international airport is in Mumbai.
By Train
The nearest railhead for getting to Daman is at Vapi, located around 12 km away. It lies on the Mumbai-Ahmedabad route of the Western railway and is about 170 km from Mumbai and 90 km from Surat. Major Delhi-Mumbai and Mumbai-Ahmedabad bound trains halt at this station. People travelling to Daman by train can get down at Vapi and then reach Daman by local buses or taxis.
By Road
Daman is easily accessible by road and is connected to some of the major cities nearby with a well-maintained system of roadways. Vapi, at a distance of 12 km, lies on the Mumbai – Ahmedabad National Highway No. 8 and is easily connected to Daman by road. The town is 170 km from Mumbai, 360 km from Ahmedabad, 768 km from Diu, 110 km from Surat and 300 km from Vadodara.